Bangkok, Thailand – On 29-30 November 2022, NECTEC co-hosted by Chulalongkorn University and the National Institute of Information and Communications Technology (NICT), Japan organized hybrid ASEAN IVO Forum 2022. The event aimed to seek and identify strategic ICT research areas in the ASEAN region and to promote collaborative projects.
Three main sessions in this forum consisted of (1) Steering Committee meeting, (2) oral presentation session and (3) project review. The forum was attended by over one hundred delegates from ASEAN Member States (AMS) and Japan.
"NICT and ASEAN countries, we are strongly committed to assist its developing member countries in the use of ICT for development."
Two invited speakers have been in the spotlight by two presentations regarding Thailand ICT policy.
Presentation entitled "ICT R&D Policy" was presented by Ms. Kasama Kongsmak, Executive Vice President of Digital Economy Promotion Agency (DEPA), Thailand
Presentation entitled "ICT R&D Program" was presented by Dr. Sarun Sumriddetchkajorn, Acting Executive Vice President of National Science and Technology Development Agency, Thailand
In the oral presentation session, there were 20 presenters sharing their ideas to use ICT for resolving current global issues for example food sustainable, environment protection, disaster prevention, smart community, global health problems.
In this connection, 3 NECTEC researchers shared their concept ideas as follow: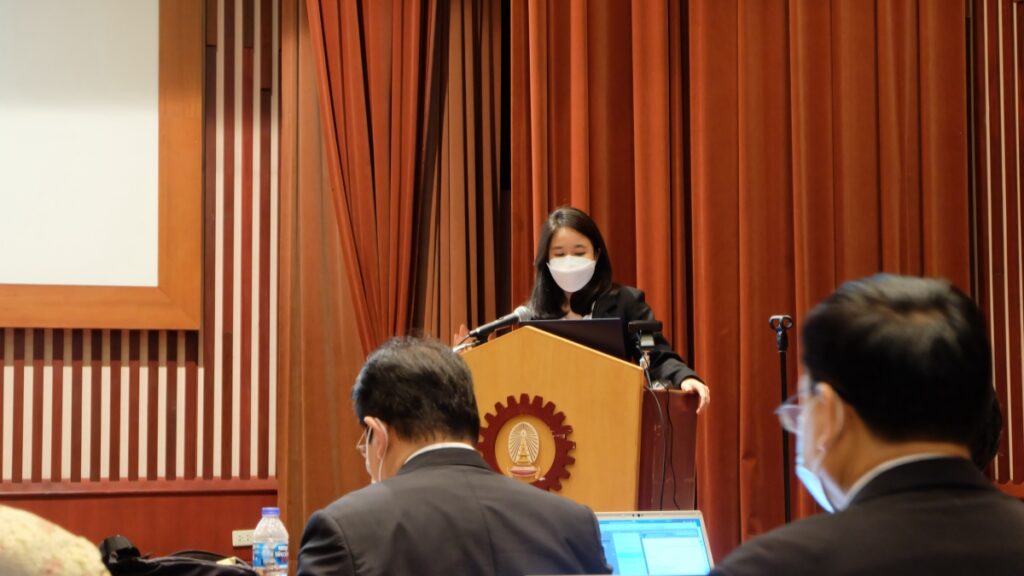 1. Emotional Utility of Climate Change Awareness : Understanding People's Mood and Tone
by Dr. Pawarat Nontasil, Strategic Analytics Networks with Machine Learning and AI Research Team
2. Spoofing Detection in Automatic Speaker Verification
by Dr. Kasorn Galajit, Digital Agriculture Technology Research Team
3. Automatic Service Recording System Using Network-Based Monitoring Approach
by Dr. Boonchai Ngamwongwattana, Technology Support Services Division
Furthermore, NECTEC as a project leader in ASEAN IVO projects also reported the progress. Three projects are as follows.
Visual IoT Network for Environment Protection and Disaster Prevention
Relay Station Network Based on Low-power Wide-area Network (LPWAN) Technologies for Disaster Management
A mesh-topological, low-power wireless network platform for a smart watering system
The forum was adjourned by steering committees reviewed ongoing projects and set direction ASEAN IVO policy and administrative matters.