The first EU-ASEAN High-Performance Computing (HPC) Virtual School 2021: System Design and HPC Applications is a hands-on virtual curriculum taught by leading international experts in HPC technology, hosted by the National Science and Technology Development Agency (NSTDA) Supercomputer Center (ThaiSC), and the Ministry of Higher Education, Science, Research and Innovation (MHESI), Thailand. The school received the honor from Prof. Sirirurg Songsivilai, the permanent secretary of MHESI and the Chair of the ASEAN COSTI, and H.E Pirkka Tapiola, the EU Ambassador to Thailand for the opening remarks.

The original plan was to host the 1st school in Bangkok, in 2020 for two weeks. However, the plan was postponed and modified due to the situation of COVID-19 . The 2021 school started on 5 July and concluded on 9 July 2021 with a closing event and public panel discussion, covering a week-long learning experience for participating students from all ASEAN Member States.
Targeting post doctorals, graduate students, and professionals in their early career in disciplines related to HPC and HPC applications, 60 students were selected from 279 applicants among the ASEAN Member States, They learned about the fundamentals of HPC design and its applications to critical domains such as COVID-19 related subjects, urgent computing, and climate science, taught by international luminaries from Europe, ASEAN, and Japan through theoretical and practical courses.
Students also had the opportunity to access international HPC platforms and gained exposure to international collaboration opportunities in an EU-ASEAN context. Students who completed all practical exercises received digital certificates of participation, while the top ten ranking students in the practices received certificates of excellence for their achievements and a guaranteed place in the next EU-ASEAN HPC School.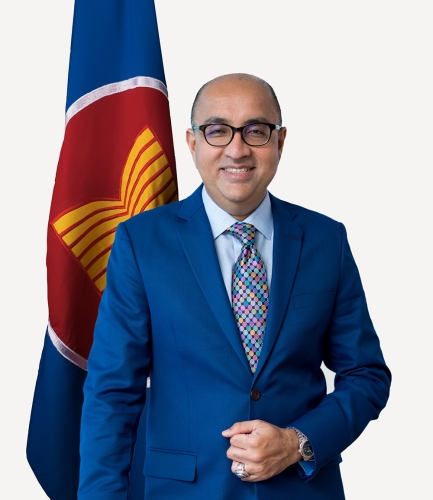 In his closing remarks, Deputy Secretary-General for ASEAN Economic Community Satvinder Singh mentioned that the EU has been at the forefront of supporting research and innovation, a role which was reinforced in its efforts to tackle the coronavirus pandemic. "Applications of HPC are critical in the ASEAN Member States. Thus, this virtual school has shown great support for scientific research development in ASEAN. More importantly, it has highlighted the importance of strengthening region-to-region collaboration in research and innovation in the fight against COVID-19 and beyond," he said.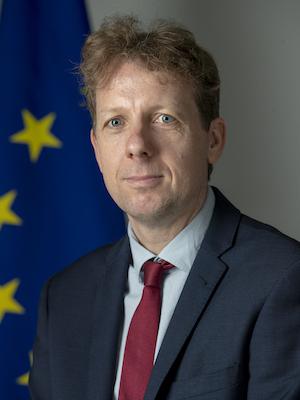 The EU Ambassador to ASEAN, H.E. Igor Driesmans, conveyed in his closing remarks that the EU and ASEAN are regional organizations bound by 44 years of solidarity and partnership. "Modelling and high-performance computing, as well as infrastructure platforms and projects, can help solve challenges in these difficult times. The EU-ASEAN HPC Virtual School has shed particular light on the use of HPC systems in dealing with COVID-19," he concluded.
After this first school, the immediate plan is evaluating the possibility of organizing the next one in 2022 as an in-person school, in Bangkok. The longer term plan is to continue the EU-ASEAN HPC School in series with rotating hosts amongst the ASEAN Member States as a sustainable development of HPC human capacity for the region and cross-regional collaboration strengthening.