On 24 August 2023, Dr. YANO Hiroyuki, Vice President and Member of the Board of Directors of National Institute of Information and Communications Technology (NICT) of Japan, along with the delegation from NICT joined NECTEC-NICT Joint Technical Workshop 2023 at NECTEC Building, Pathumthani, Thailand.
The main objectives are to be a stage for researchers from both sides to level up their knowledge and work and to identify mutual benefit activities, under the collaborative subjects.  This workshop covered 4 topics:  Frontier:  Terahertz Technology, Smart Farming, AI Technology and 5G Consortium.
Three main sessions were 1) lecture about introduction of strategic field R&D  2) research collaboration discussion and   3) laboratories visit.   
In this connection, Dr. Piyawut Srichaikul, Deputy Executive Director of NECTEC delivered welcome all delegates. 
During lecture introduction of strategic field R&D session, three topics were presented were addressed as follows:
Overview of B5G/6G R&D at NICT
by Dr. HOSAKO Iwao, Executive Director of Unit Beyond 5G Research and Development Promotion Unit
Universal Communication Technology
by Dr. UCHIMOTO Kiyotaka, Director General of Universal Communication Research Institute, and
AI Research Activities
by Dr. Thepchai Supnithi, Director of Artificial Intelligence Research Group (AINRG)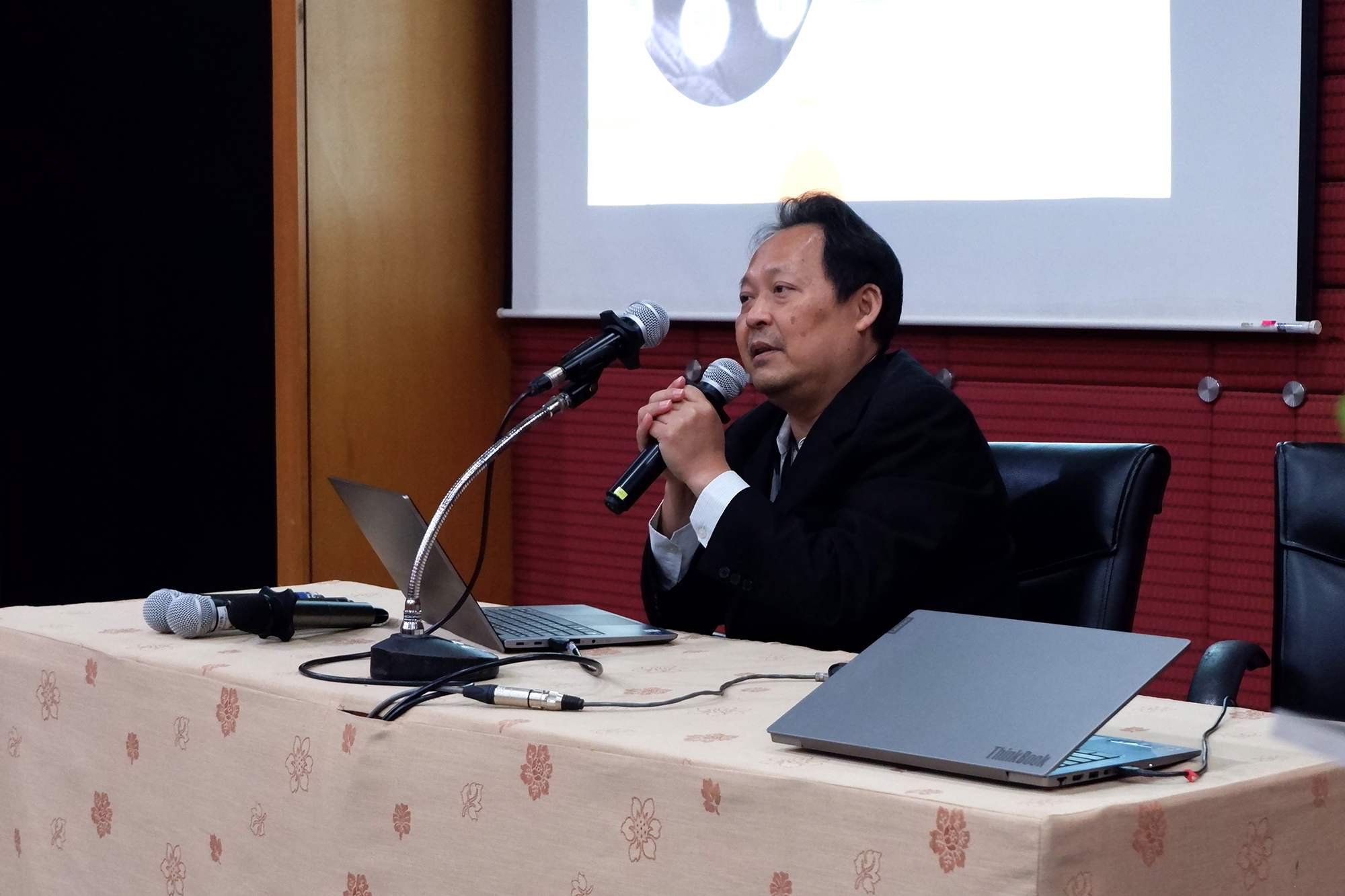 After lecture session, researchers of both sides presented topic of collaboration includes
Frontier: Terahertz Technology
NICT : THz wireless transceivers and devices used in them
NECTEC : Metasurfaces for Terahertz Waves
Smart Farming
NICT : Gathering farming sensor data using device-to-device communications
NECTEC : Development of Digital Herbs crop Recipe for Management and Yield Prediction using AI technology
AI Technology
NICT : Towards security-aware next-generation speech system – research introduction of NICT side
NECTEC : Spoof Detection in Automatic Speaker Verification
5G
NICT : Future Life with Beyond 5G/6G and Architecture for Cross-Industry Orchestration
NECTEC : 5G Private Network for Manufacturing in Sandbox testbed at SMC/EECi
In addition, NECTEC hosted NICT team to visit NECTEC key laboratories; Communication and Networks Research Group,  Image Processing and Understanding Research Team (IPU), Spectroscopic and Sensing Devices Research Group and smart farming system demonstration by Intelligent Systems and Networks of Digital Agriculture Technology Research Team.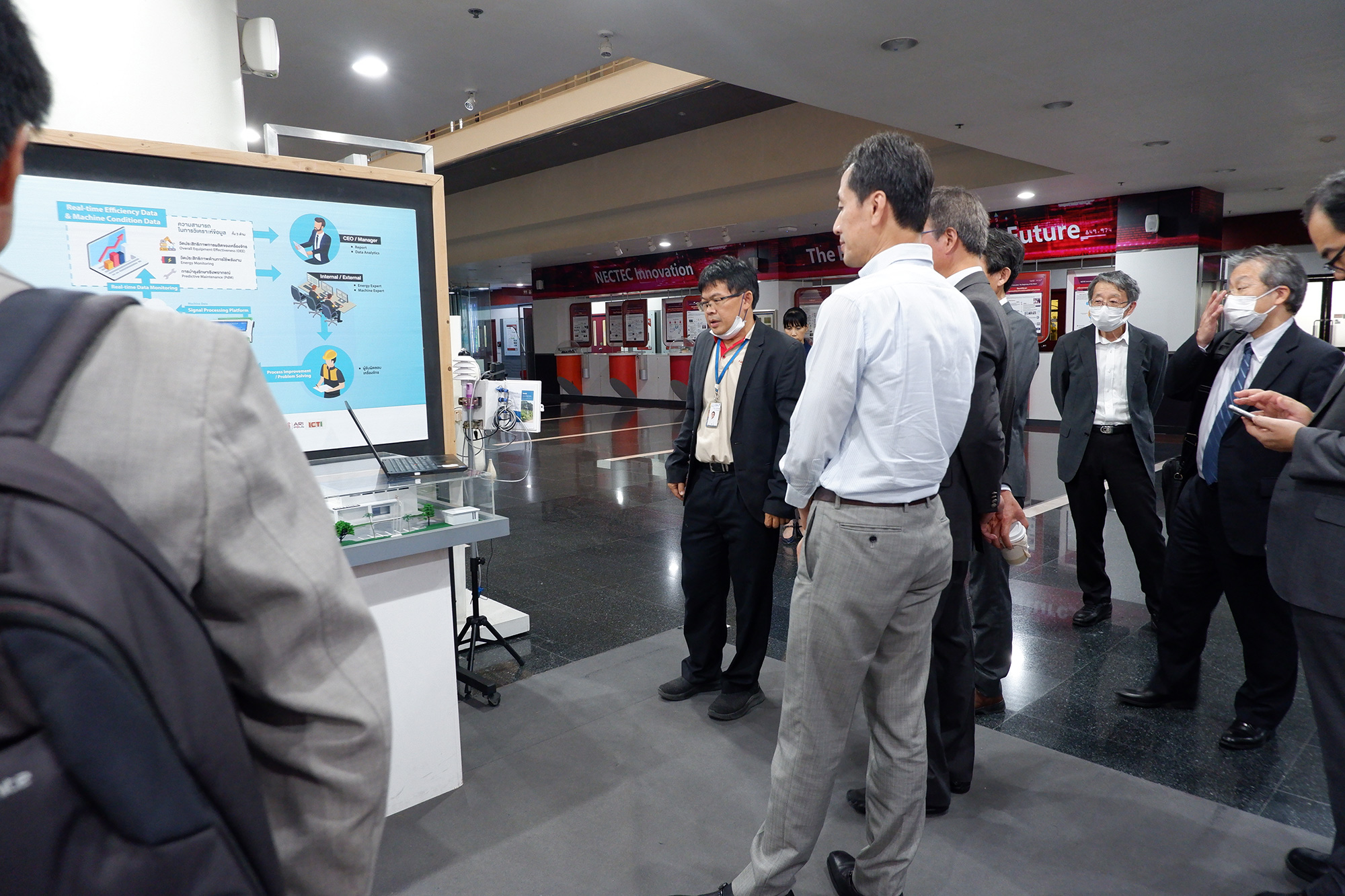 Last, Dr.Chai Wutiwiwatchai, Executive Director of NECTEC delivered closing remark. He stated that it has been heartening to see such a interactive discussions among researchers of both organizations. He was certain that the information gathered from this event will commit both to work together more closely towards common goal.